Humor
👻🤳😏 The 10 Types of People on Snapchat 😏🤳👻
yofray

July 31st, 2017

If you're like me, you use Snapchat more than just about anything else. It's a way to share your story with the world and showcase your individuality. Whatever you use it for, we can all agree that the platform's revolutionized the way we connect with one another and has added a new dimension to social media. Snapchat offers a way for Celebrities to reach out to their fans, businesses to relate to their customers, and friends to connect with one another.

Whatever you use it for, we can all agree that Snapchat has revolutionized the way we connect with each other, adding a new dimension to social media.  However, despite all the benefits, the rise of Snapchat has come with some side effects. Those of you who snap daily can probably identify the people below, or maybe you're one of them yourself.

1. The Dog

Ladies, I can understand your obsession with the flower crown, but this recent dog filter obsession has left me speechless.

You are not a dog. Celebrities such as Ariana Grande and Kendall Jenner set these sorts of trends and pull it off because they're fire to begin win. However, the vast majority of Snapchatters look absolutely ridiculous. Who am I to judge, though?  You be you, but if you're trying to be cute let me tell you something – It's not working.

Oh, and to my fellow guys – Please, for your own dignity, DON'T.
2. The Party Animal
Your average snap is a room full of people dancing, lights flashing, and the latest EDM song blasting. You might be at a rave, house party, the club, or a stadium concert. Honestly, it's great to see you're having a wild night, but try to enjoy it. There's nothing wrong with story-ing a few snaps. Everyone can see you're having a good time and it might even cause some envy in others – nothing wrong with that.
But please, don't story 50 snaps at a concert – we get it, you're having fun. I once made this mistake and needless to say I was met with some harsh criticism…
3. The Guru
Unless you have serious street cred, stop spilling out your keys to success, you're making a fool of yourself. This is the kind of Snapchatter that posts daily snaps of them in the gym, at work, and in class with captions like "on the grind." Dude, it's great that you're working hard and sharing it with the world, but please don't try to be a life coach when you barely have your own life together.
DJ Khaled is legendary for this – Love or hate, the guy's pretty entertaining.
4. The Karaoke Star
When I discovered it was possible to play music on my phone while filming a Snapchat video, my world changed forever. I realize I'm not actually singing, but trust me that's a good thing. I cringed just uploading these and I never actually storied them. They've sat alone in my Memories for a while, but  I couldn't find any decent examples online.
Yes, that is me.
5. The Ghost 
This guy added you, and you haven't seen or heard from him since. His Snap score's 439 and the only thing you've ever received is a blurry picture of a tree. This person might as well not exist in the Snapchat world; in fact, you'd probably forget about them if they didn't view EVERY snap on your story.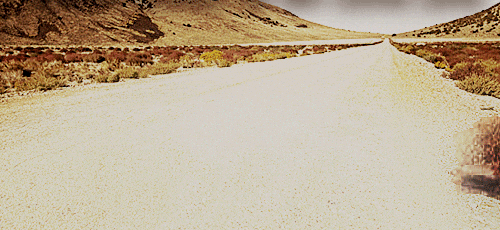 6. The Autobiographer
This guy films everything he does. It likely takes you over an hour to even skip through his story. He may very well live an interesting life, but don't spend too much time indulging or you won't have any time left to live yours.
Tai Lopez is a PRIME example.
7. The Comedian
This one's my personal favorite.
He's the guy Snapchat was created for – the guy who spreads laughter and fun everywhere he goes. He may not even be a stand-up comedian or known for being funny in other circles, but when it comes to his snap's, the Comedian delivers.
Dillion Francis is a perfect example. If you're not already friends, add him @dillionfrancis.
8. The Narcissist 
We all know that girl who snaps revealing mirror shots in the gym with the caption"fitness goalz" or the guy flexing his biceps and jawline with a deep, motivational quote, as a caption. These people are loved by some and hated by many more. They're phallic narcissists – People who are so obsessed with personal perfection that they lose their minds at the slightest hint of criticism. However, this might not always be so obvious. It could be as simple as a few (dozen) too many selfies in excellent lighting.
9. The Face-Palm
Some of you may have already done this in reaction to one of the past eight on the list (especially my self-deprecating lip-syncing), but the Face-Palm type is much more concerning. This guy combines everything that can be wrong with a snap. For starters, he has an iPhone 4, and as a result, the snaps aren't even full-screen. They're blurry and often accompanied by strange, depressing quotes that barely make sense. Sometimes, the Face-Palm tries to be funny, a strategy which frequently results in cringe-worthy attempts at humor. If you still don't know who I'm referring to, check out the examples below.
If you can't relate, you're lucky.
10. The Show-Off
This guy puts us all to shame. Similar to the biographer and the narcissist, the show-off's story is a compilation of his own life; however, it differs in content. Most of his snaps are of gorgeous girls, yacht parties, adrenaline filled activities, and scenes from the top destinations in the world. Anyone who's on this level is most likely a celebrity and earns legend status. The most well-known show-off is Dan Bilzerian, for obvious reasons.
His snapchat's @dbilzerian.
You're welcome.
One response to "👻🤳😏 The 10 Types of People on Snapchat 😏🤳👻"